Vembanad White Cement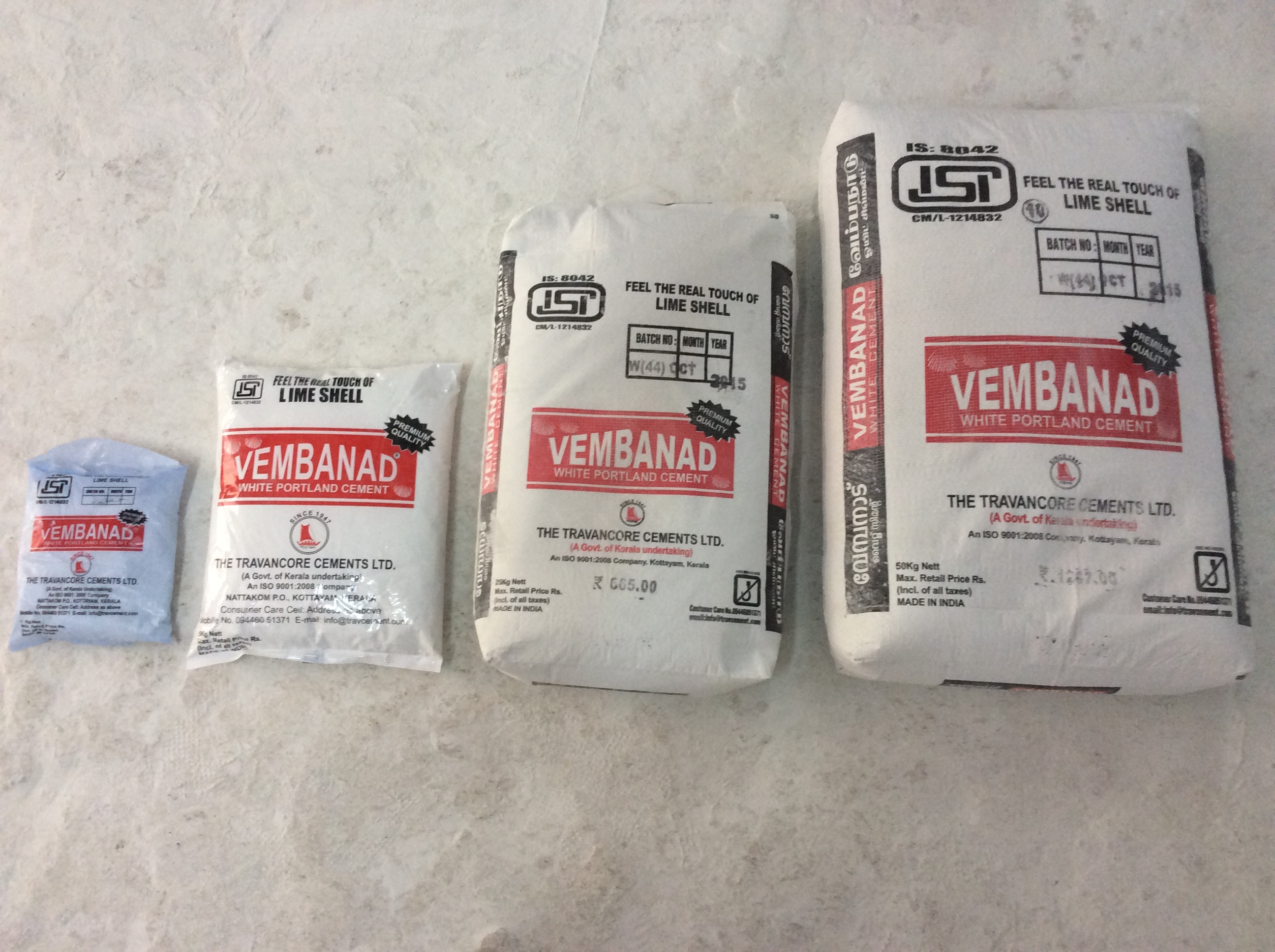 Vembanad White Portland cement is manufactured from the nature's gift of rare raw materials which are unique in quality and consistent in purity. Lime shell the purest form of Calcium Carbonate in nature, White clay, White Silica sand and Crystal Gypsum are the raw materials. Technology used F. L. Smidth & Company, Denmark, conforms IS 8042 E 1976 specification.
Outstanding Qualities of Vembanad Brand White Cement:
Lowest magnesia content and hence Vembanad is the most durable White Cement.
Brilliant whiteness.
High strength:
At the end of the first day, the strength exceeds what is specified to acquire at the end of the third day as per BIS specifications.
Super soundness.
Super fineness
Excellent properties.
Ideal for manufacture of Cement Paints, Mosaic tile. Cement Primer, Cement based putty.